Interact with your audience, build your brand, and generate sales across the globe like never before by live streaming your events and webinars.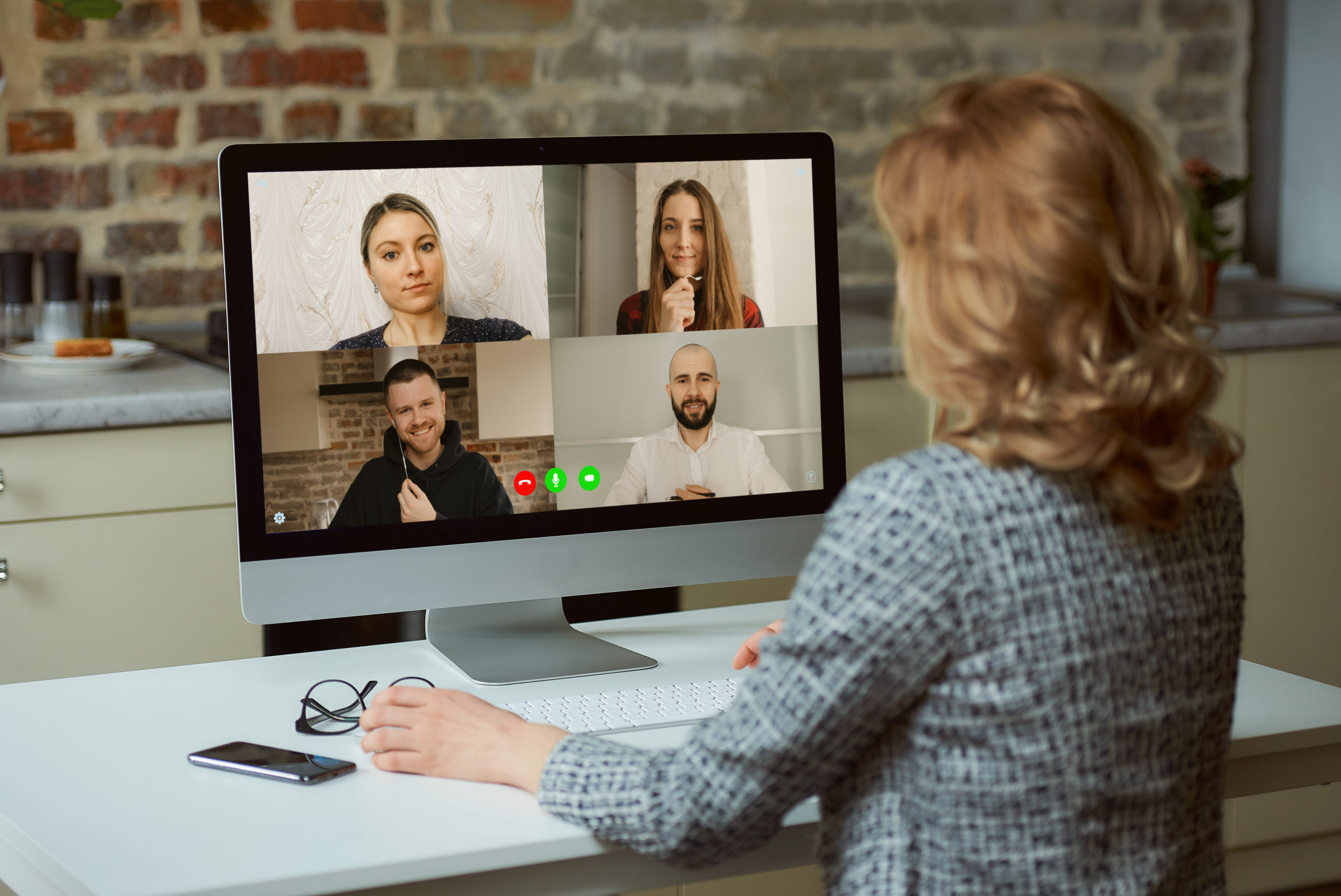 Build Your Brand Globally:
Video live streaming is essential for building your brand internationally. Live stream videos have a diminishing cost, accelerating performance, and exponential market penetration, allowing you to reach viewers globally at the convenience of your home, office, or wherever you are. 
Strong Sales Conversions:
Live streaming allows for live webinars, which can provide better sales conversions than other events. With live webinars, you are directly talking to your hot leads and can address your customer concerns immediately. Turn your live stream into a live promotion and instantly generate large number of sales.
Scalable Value Creation:
Our best moments happens all the time, but we often do not capture it. Your live stream videos can be recorded in high quality to be easily edited and re-used for sales and other promotional materials for ages to come. 
This allows a great webinar to be experienced by everyone who missed it the same way your live audience did, allowing you to achieve the same high conversion rate at scale.
Did you know?
According to Hubspot, 80% of people would rather watch live video from a brand than read a blog, and more than 35% of marketers use live video as part of their social media strategy.
Who is it for?
Live stream videos are highly effective at both the consideration and decision stage, when viewers are already looking for solutions and partners.
When should you use it?
When you want your message to be heard live for maximum impact such as a sales webinars, product launches, announcements, or corporate town halls, a live stream video does the trick.
How should you use it?
Live stream videos can be broadcast live across various social media for maximum reach, and can be recorded, edited and be uploaded for another audience or for rewatching.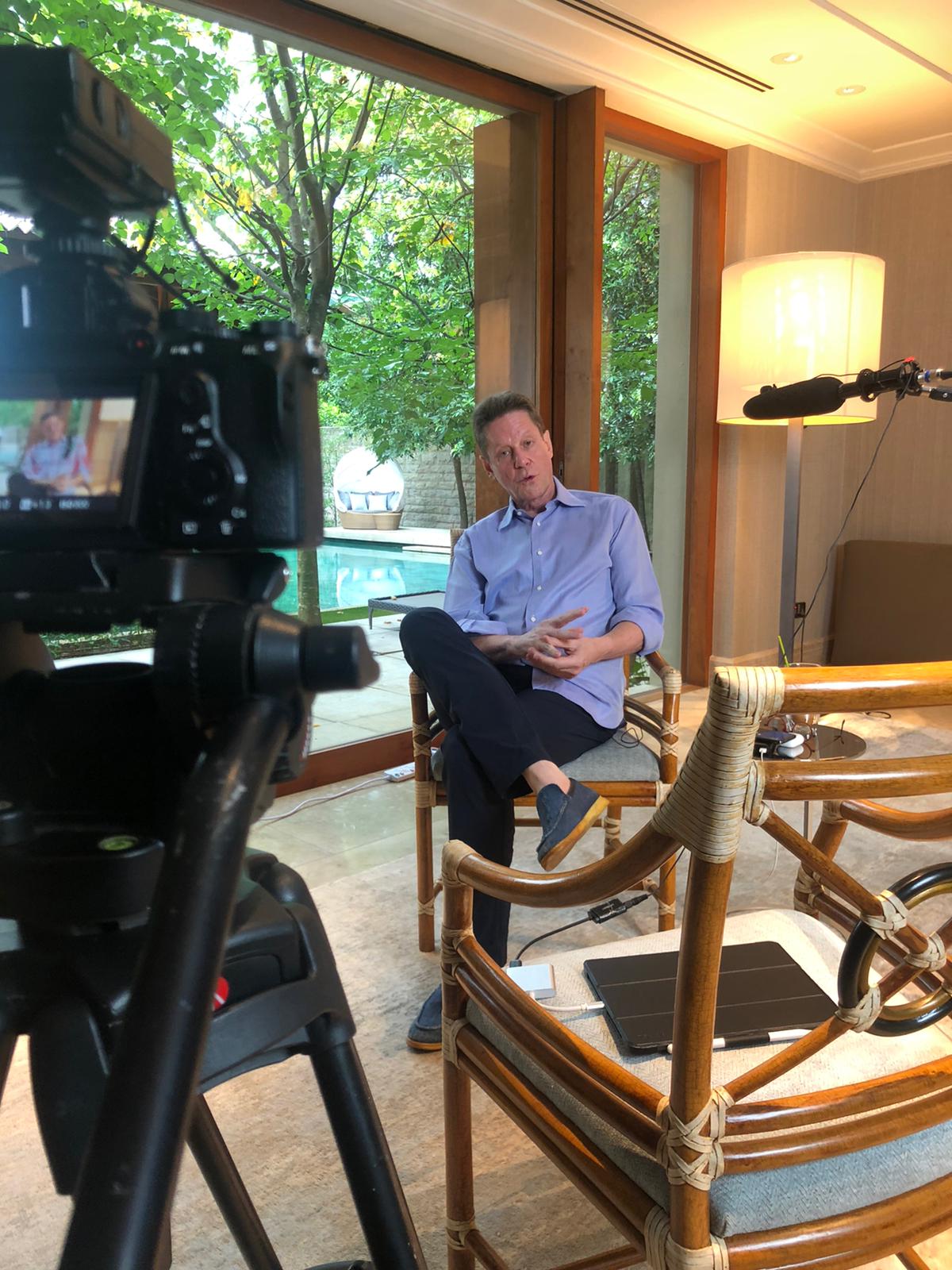 "Great Eastern is glad to have worked with Gram repeatedly to create numerous animation for our new insurance products over the years.  They consistently provide quality, excellent and speedy customer services and we're pleased with the results."
Let our live stream production managers take away your stress of handling a live production. We will plan the requirements with you and take care of all the logistics.

This includes setting up your lighting, camera, live streaming software, and even make up if needed, to ensure you look your best before the live stream.
During the live stream, we can also help you to manage your audience. Our livestream moderators can assist you in screening the best questions from the audience before they are asked. This ensures the most productive Q&A sessions in any webinar presentation platform.
Our live stream producers will also help you manage any issues in a live event with professionalism to create a successful and memorable event.
Once the live stream video is over, we will help you to process the recording. This can include transcribing and adding subtitles, and helping you to edit and repurpose it for future use.
We can also do up a highlight or teaser video based on the live stream footage to be used as part of your marketing tool kit to attract more viewers to your next live stream or webinar.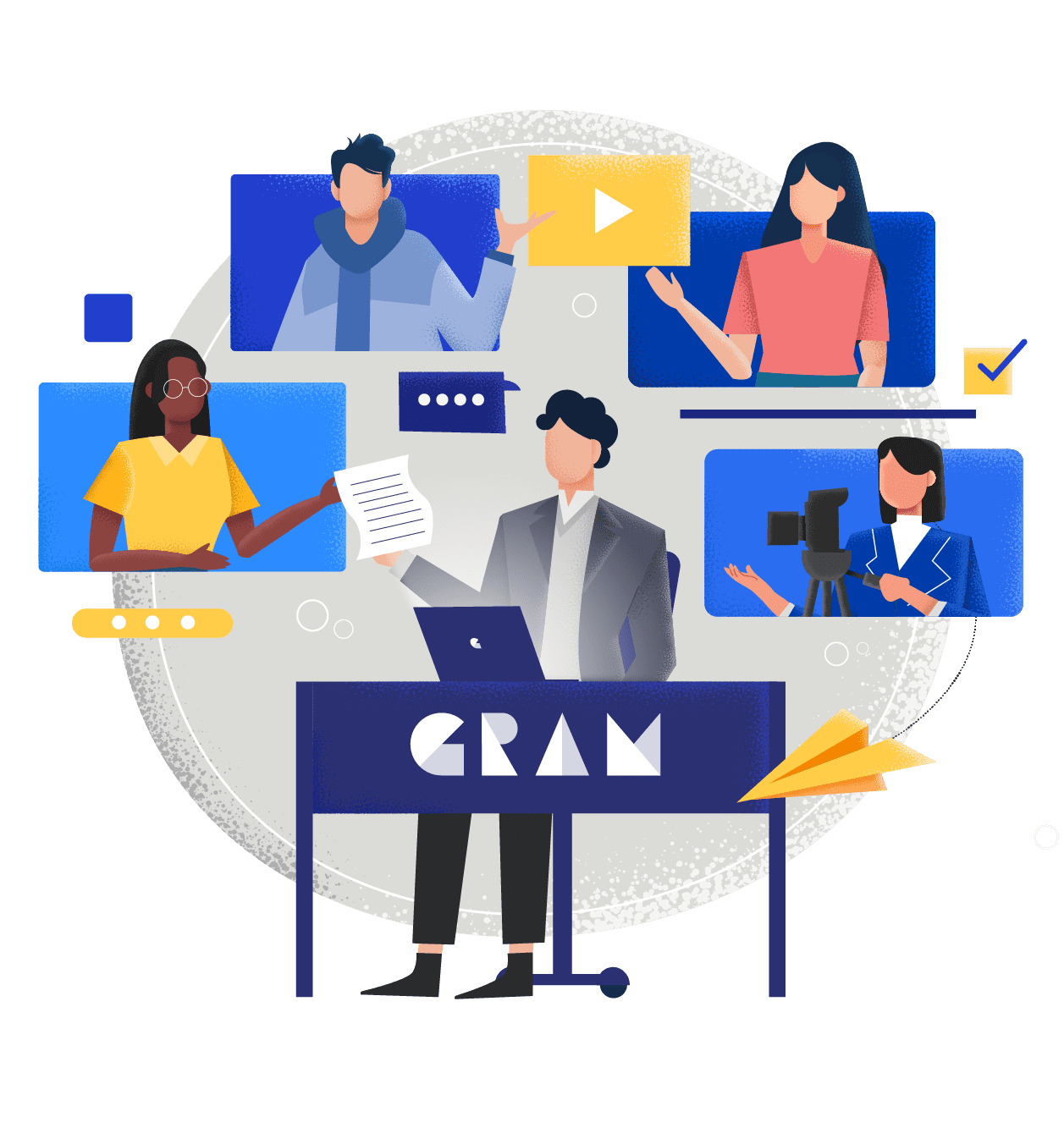 Why work with Gram Animation Studio?
Proven Strategy
Making videos that work is not easy. That's why our proven video strategy removes the guesswork and fulfill actual business needs of our clients from Singapore and around the globe.
Goal Oriented
It is not just about the looks, substance matters as well. Our production company works hand-in-hand with you to deliver results for your videos and brings you closer to achieving your goals.
End-to-end
We have years of experience producing videos and animations from concept to marketing launch in Singapore. No matter what stage you are in, we can help bring you to the finish line.
Interested in getting real results with videos?
Let's connect and achieve your goals together.
View our case studies to see how we have helped others accomplish their goals.
Watch our education series on creating effective video marketing campaigns.
Learn industry practices on how to create effective videos in our blog.