Visualize data and information in a clear and memorable way to better engage your audience.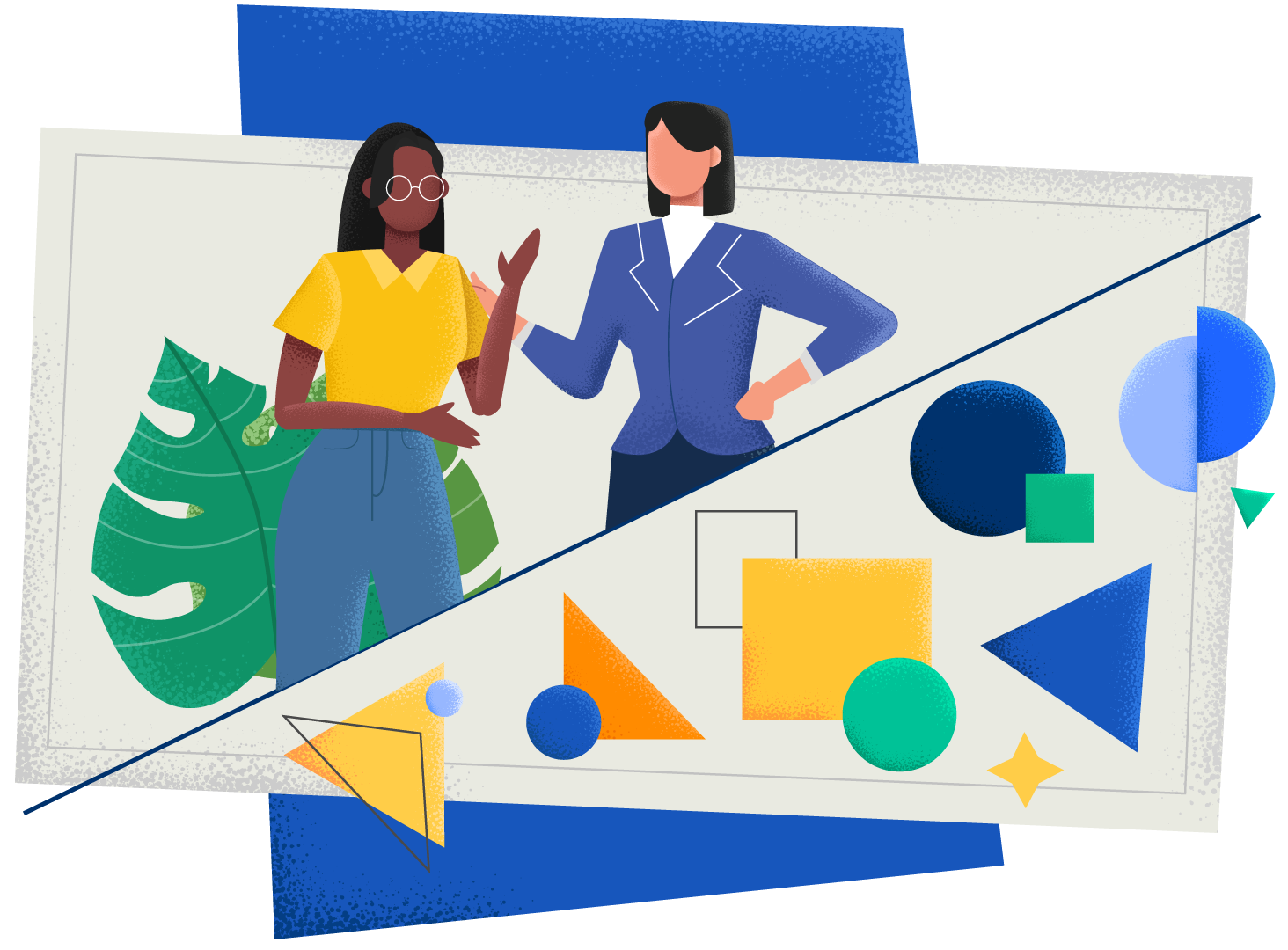 Why use Motion Graphics Video?
Motion graphics refers to graphics such as shapes, icons, or even data that are in motion. It can be used to convey something abstract, to something as concrete as statistic.
Simplify:
Because motion graphics uses simpler design for its style, this makes any information you want to convey easier to understand. It helps breakdown complicated or overwhelming information into simple visual graphic that are easier to digest.
Elegant:
There is beauty in keeping thins simple. If you are looking for something sleek, abstract, or minimalistic, motion graphics is the way to go. Use motion graphics to transform dull information into beautiful visuals that leaves an impact on your viewer's mind.
Flexible:
Motion graphic's simplicity makes it a highly flexible tool as well. It invites creativity and innovation and can be used in many scenarios. From combining it with corporate videos, to adding motion graphics across your website or email, it is a brilliant way to capture attention and create a lasting impression.
Examples of our Motion Graphics Animation:
HighSpark Motion Graphics 
HighSpark create powerful and trans-formative story presentation.
Epson Motion Graphics Video
Share priceless moments with families and friends with the new Epson printer.
ARTC 8 Outcomes
Find out how ARTC 8 Outcomes further develop Singapore's advanced manufacturing sectos.
SAM Motion Graphic Video
Watch Singapore Aerospace Manufacturing journey through out the years in the industry.
XPG Motion Graphics Video
Discover how motion graphics provide a good example of what Republic of Singapore Navy do to protect our waters. 
MIMS Tonometry 
Watch this simple motion graphic video about glaucoma and tonometry.  
How to use Motion Graphics Animation?
Attract your audience with:
Explain your product, services, or idea with:
"Our team was really impressed by the result. It's obvious that these video professionals truly care about what they do and go the extra mile to deliver the highest quality for you…"
Our Motion Graphics Process: 
The first step in creating your motion graphics video is to know your business better. We use a proprietary video strategy brief that we will fill out with you to find out more about the challenges you wish to overcome, your business goals, differentiating factors, competitors and more. This knowledge helps us to build the foundation of the script.
At this stage we will also share and discuss high-level ideas for your motion graphics video as well as the general art direction for your video.
Once we fully grasp the message you want to convey, we will brainstorm ideas and craft your message in a clear and compelling way based on your target audience and marketing goals.
2 free rounds of revisions will be provided for this stage.
Once you're pleased with the script, we will present you with various motion graphics design styles to select for your video. If you already have a sample that you like, we can reference that as well. This will be used to form our moodboard which sets the look and feel and the overall art direction.
Our artists will proceed to conceptualize visual ideas based on your script into a storyboard in the form of black and white sketches. The storyboard will help you to visualize how your video will flow and you can give your suggestions here as well. We will also provide with 2-3 styleframes that are fully colored so you can see the finalized look.
After you've approved the storyboard, we will proceed to add colors and details to it before proceeding to the animation stage.
2 free rounds of revisions will be provided for this stage.
This is where we carefully review all the footage, and our video editors will do their magic and assemble the story together, while polishing to the perfection.
This is also where we will include in a professional voice-over if a narration is required. We will send you various voices to listen to, and you can even select other languages and accent. Royalty-free background music and sound effect can also be added to make your video perfect.
Finally we will make the graphics come alive through the magic of animation. We can also overlay motion graphics on top of your live action video to make them more engaging and unique.
With that, we are done with the video production process.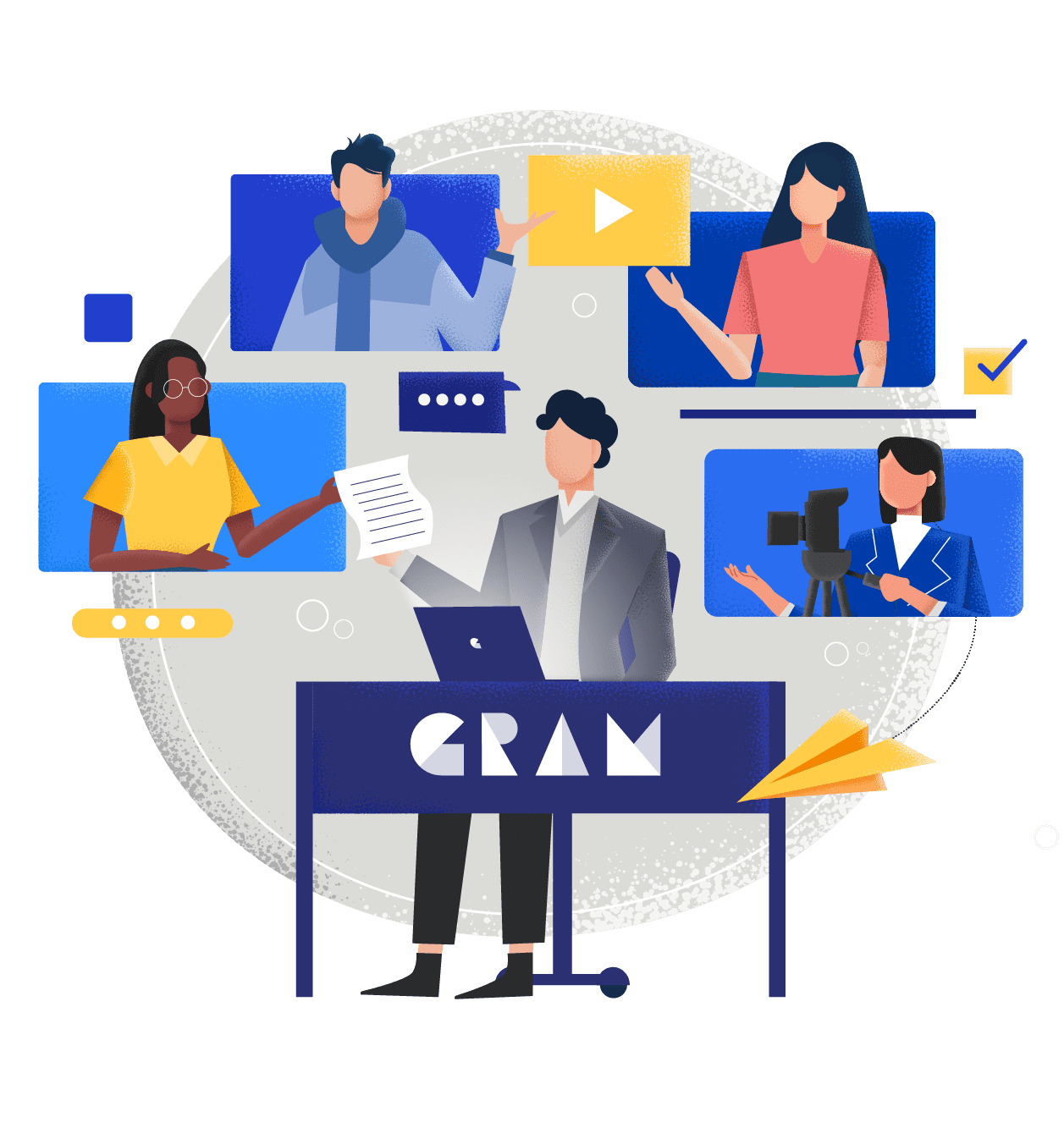 Why work with Gram Animation Studio?
Proven Strategy
Making videos that work is not easy. That's why our proven video strategy removes the guesswork and fulfill actual business needs of our clients from Singapore and around the globe.
Goal Oriented
It is not just about the looks, substance matters as well. Our production company works hand-in-hand with you to deliver results for your videos and brings you closer to achieving your goals.
End-to-end
We have years of experience producing videos and animations from concept to marketing launch in Singapore. No matter what stage you are in, we can help bring you to the finish line.
Interested in getting real results with videos?
Let's connect and achieve your goals together.
View our case studies to see how we have helped others accomplish their goals.
Watch our education series on creating effective video marketing campaigns.
Learn industry practices on how to create effective videos in our blog.